About Polly
Polly Whitney has published six novels (St. Martin's Press, Dell), numerous short stories, poetry, and cartoons: this website is swamped with examples – maybe relevant – of her cartoons. She has no training whatsoever in drawing, but she loves doing it, so please look kindly. (Disclaimer: While Polly was constructing the bones and sinews of this website, she was also wearing a sling to help in her recovery from a broken shoulder and a broken arm. And that ugly boot to fix a broken foot – results of a fall, and she has the x-rays and the witnesses to prove it.) Information about her books and short stories is provided on the final pages of this website. What you won't see there is much mention of her bridesmaiding for the Agatha Award and for McCavity Awards, but all that happened. Nor will you see evidence of her doing stand-up comedy, but she has done so, travelling around the country.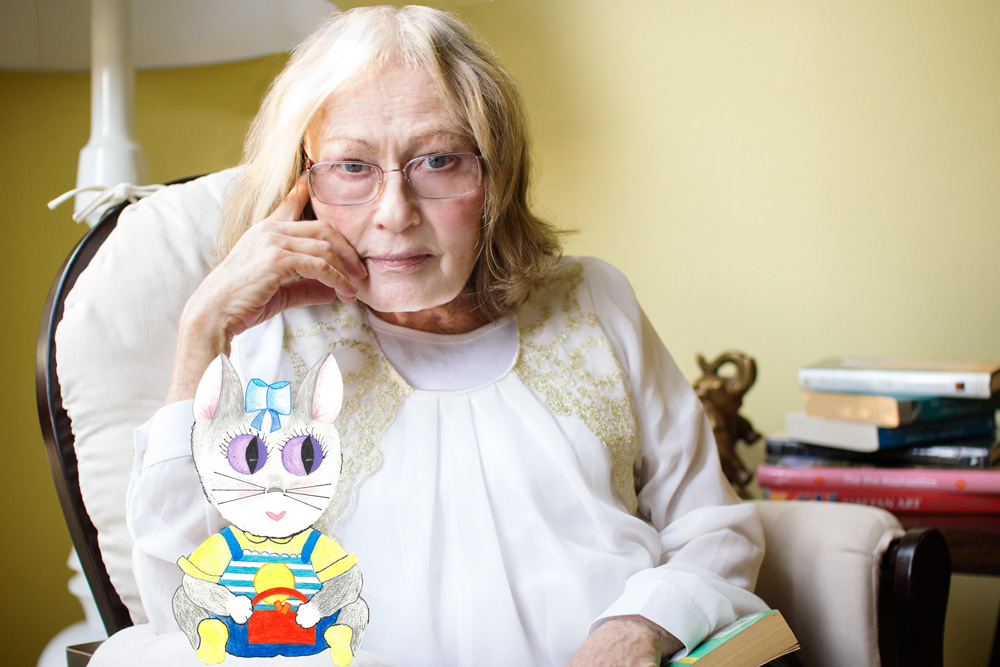 Polly feels she "gets" the comma: she has had a long and very satisfying career as a teacher of writing and English Literature, at schools ranging from the University of Texas (where she taught narrative writing and FOR-GOD'S-SAKE-GRAMMAR, to juniors in college, who behaved like adults and seemed to value how our shared language is built and why it matters that we understand precedents and rules) to high school AP courses in Miami and New Haven, CT. Those high school positions involved discussing with students their college app essays, and she would like to concern this community with advising students now on their personal statements. Not writing essays for them, which would be a sin, but guiding them with a light hand into areas of interest to admissions committees, indeed areas of interest to a larger population of readers. We'll try to read your stuff, Kids! If we can find out how to do so equitably. Check in with us to see if we've got it done.
In addition to her published fiction and to teaching, Polly has also written for large newspapers and for original small market television programs. She has anchored and produced news programs for media outlets, in New York and Missouri.
Polly earned a master's degree in English Language and Literature from Yale University and a bachelor's degree in English from SUNY. Her master's thesis at Yale was an attempt to locate the poet somewhere in the mobius strip of Robert Browning's big, baggy, never-ending Victorian door-stop of a tome called THE RING AND THE BOOK, whose famous circularities and double testimonies anticipate the relativism of the 20th century. In this volume, Browning announced and produced a new way of telling stories.
She lives in Austin, Texas, with her husband and "Cowboy" (a wheaten terrier) and "Abu Dhabi" (a Bengal kitty).
Shocking Disappearance of the Author
Molecular Decisions
Shortly after the publication of THIS IS GRACEANNE'S BOOK, about 15 years ago, I was feeling like a promising author. John Leonard, former editor of the New York Times BOOK REVIEW, had written "With THIS IS GRACEANNE'S BOOK, Polly Whitney has stepped into the top tier of American writers." USA TODAY had run a front page feature on what people were doing to cope with the aftermath of 9/11, and a Chicago bookseller was quoted as saying, "We can't keep THIS IS GRACEANNE'S BOOK on the shelves. People are finding great solace in this book."
I thought I was finally gaining traction as an author.
But one instant later, I disappeared. I had been fighting the monster of painful chronic fatigue syndrome, and after GRACEANNE, I just couldn't write. I went blank.
During my long absence from the literary scene, my brain would not work in the ways it must for a novelist. I couldn't concentrate and I couldn't remember. But I still OWNED a brain. It found expression in drawing. Many writers have also been painters and sketchers and sculptors. Virginia Woolf used to draw cartwheels (the kind that roll under carts, not the kind that little girls do in pink tennis shoes) in the margins of what she was writing. James Thurber, of course, is remembered equally for outrageous written comedy and for his outrageous cartoons. Anton Chekov doodled. Many writers, such as Maurice Sendak, illustrate their own books. I could include here many more examples, but I'm sure we all have our own favorites. When I lost the ability to write, the outlet of cartooning burst upon me. I wasn't very good, but I was busy. Still my illness-induced writer's block would not go away: I could not make what the popular Israeli novelist Amos Oz called "molecular decisions." Here's the context for what he said about writing novels:
"It is like reconstructing the whole of Paris from Lego bricks. It's about three-quarters-of-a-million small decisions. It's not about who will live and who will die and who will go to bed with whom. Those are the easy ones. It's about choosing adjectives and adverbs and punctuation. Those are molecular decisions that you have to take and nobody will appreciate. . . In this business there are many more miscarriages and abortions than live births."
When the great American poet Mark Strand was suffering from a nasty bout of writer's block, he kept a journal of sorts, to record the silly or useless things he was thinking instead of writing poems. The journal, ironically, became a masterpiece called THE SARGENTVILLE NOTEBOOK. An example:
On one page, he wrote "Today one of my dogs ate another of my dogs."
The following page has this: "It's a doggy dog world."