Previous Work
---
NOW AVAILABLE AS E-BOOKS, THE TROPICAL ADVENTURES OF ANNABELLE AND DAVE THE MONKEYMAN. CHECK THEM OUT! THEY ARE ON SALE FOR A SHORT WHILE!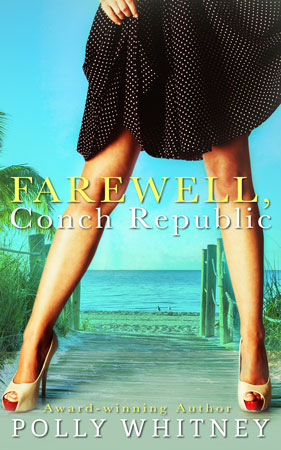 Farewell, Conch Republic
Dave the Monkeyman and his boss Annabelle head for the Florida Keys in Farewell, Conch Republic, where they encounter the dangers of storms at sea, pirates, the U.S. Navy, and the ghost of Ernest Hemingway. Published by Dell.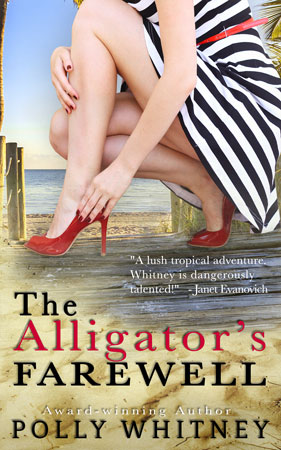 The Alligator's Farewell
Hiding behind a new name Polly began a mystery series set in Florida.
As "Hialeah Jackson," Polly gave us the deaf heroine Annabelle Hardy-Maratos and her deliberately eccentric sidekick "Dave the Monkeyman." Published by Dell.
---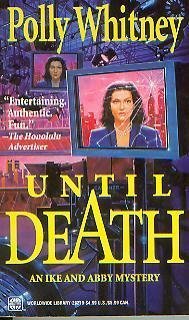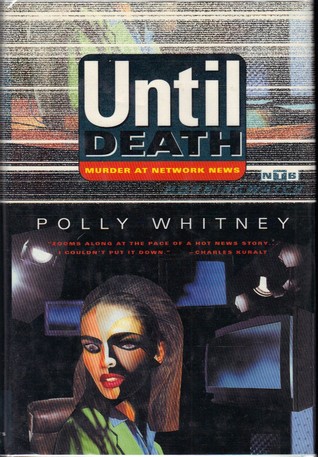 Until Death
Until Death was Polly's first book, published in hardcover in 1994 and nominated for an Agatha Award for Best First Novel in 1995.
This novel was also the beginning of Polly's relationship with the legendary editor Ruth Cavin, who would later encourage the mystery novelist when she went out of the genre for the story of This is Graceanne's Book. Published by St. Martin's Press.
With the publication by Worldwide Press of Until Death, the cover gave us a clear look at Connie Candela, the murder victim, which was quite a change from the cubist face of the anchorwoman that graced the hardcover.
---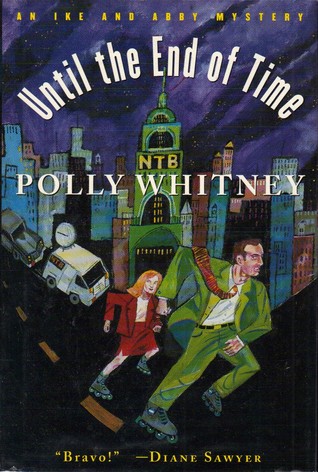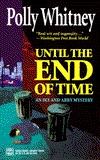 Until the End of Time
Until the End of Time continued the adventures of Ike and Abby, but took a serious turn in its subject matter: the plight of New York City's homeless.
The chapter where Ike and Abby travel across the East River to New York's Potter's Field has become known as "The Death Ferry" and has been anthologized many times. Published by St. Martin's Press.
The violence of the mystery genre was given cover expression with the publication of the paperback Until the End of Time.
On the cover, the latest victim of the Yellow Man murders lies in a filthy alley in New York City, the city whose emerging personality makes it a character in the Until series. Published by Worldwide Press.
---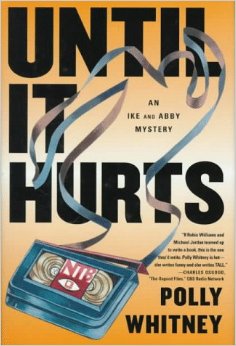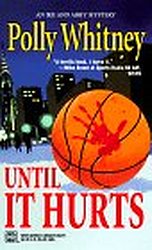 Until It Hurts
In Until It Hurts, Polly indulged her love of basketball by committing the murder out on the court at Madison Square Garden.
This novel is an "impossible puzzle" mystery. Published by St. Martin's Press.
With the paperback publication of Until It Hurts, Polly joined Harlan Coben as victims of "Bloody Balls Covers."
Since Harlan's sleuth is sports agent Myron Bolitar, he's had many more opportunities for bloody balls than have Ike and Abby, who work in broadcast news. Published by Worldwide Press.
---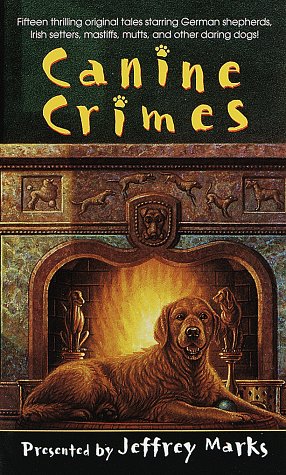 Canine Crimes
Polly also writes short stories, stories such as "The Invisible Sky," which was published in Canine Crimes. Published by Ballantine.
Another of Polly's mystery short stories was nominated for the prestigious Macavity Award — "Etiquette Lesson," was published in Murderous Intent Mystery Magazine.
---
This is Graceanne's Book
"A journey into Mark Twain country . . . Like Huck Finn, the novel is about magic and secrets, enslavement and escape. Graceanne's passage down the river into awareness is lyrical, painful and ultimately uplifting. It is a beautiful book."

Bob Simon, 60 Minutes correspondent (1996-2015)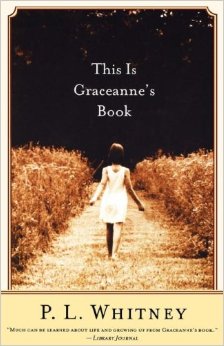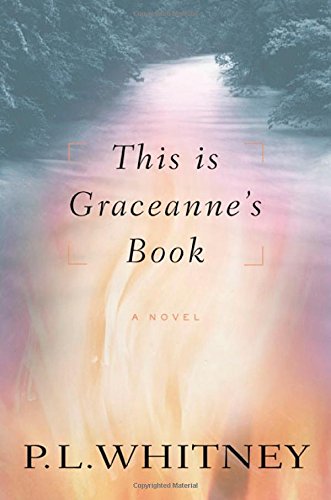 "Small-town life in 1960s Missouri is conveyed with elegaic grace in this poignant coming-of-age tale."
Publishers Weekly
"I'm not sure I have adequate words to describe my feelings about This is Graceanne's Book. . . After finishing the novel I felt lonely . . . What a story!"
Harry Smith, host of A&E's Biography
"Much can be learned about life and growing up from Graceanne's Book."
Library Journal